Most recent Explorables: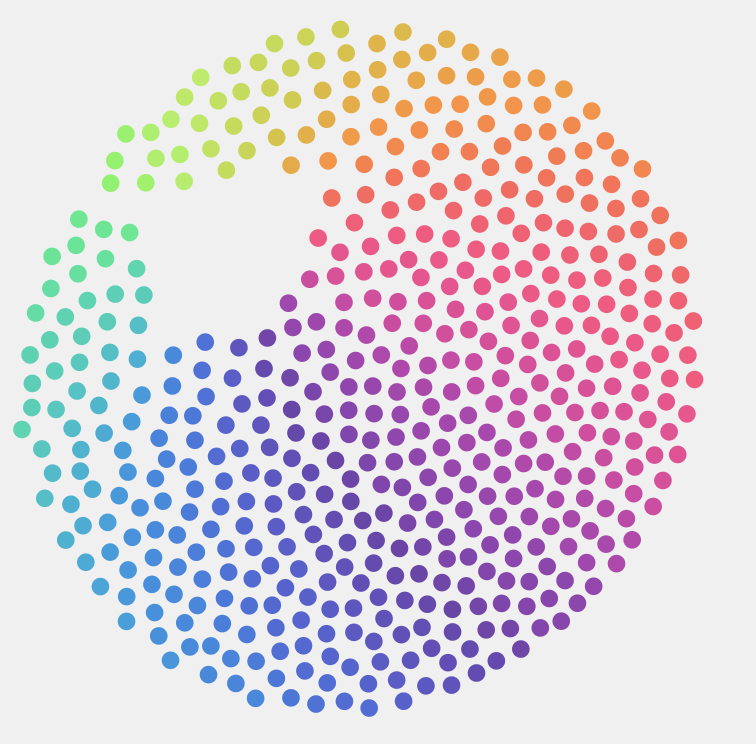 Oscillators that sync and swarm
November 18, 2019
This explorable illustrates how remarkable spatio-temporal patterns can emerge when two dynamical phenomena, synchronization and collective motion, are combined. In the model, a bunch of oscillators move around in space and interact. Each oscillator has an internal oscillatory phase. An oscillator's movement and change of internal phase both depend on the positions and internal phases of all other oscillators. Because of this entanglement of spatial forces and phase coupling the oscillators are called swarmalators.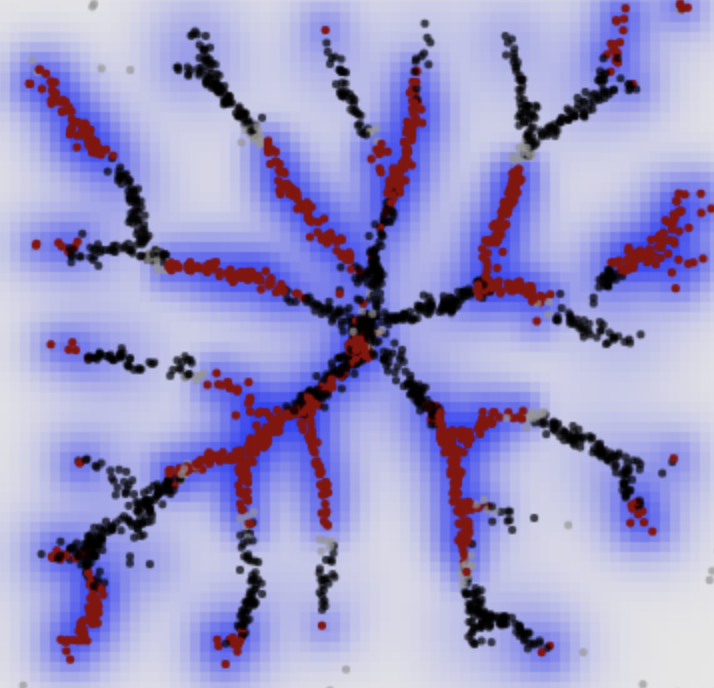 Chemotaxis in Dictyostelium discoideum
September 11, 2019
This explorable illustrates how simple, single-cell organisms can manage to aggregate into multi-cellular structures by emitting and responding to chemical signals. Individual cells respond by orienting towards a chemical signal and moving up its gradient, a process known as chemotaxis. The combination of synchronized signal emission and chemotaxis yields collective behavior with beautiful spatial branching patterns during the aggregation process.
Featured Explorables: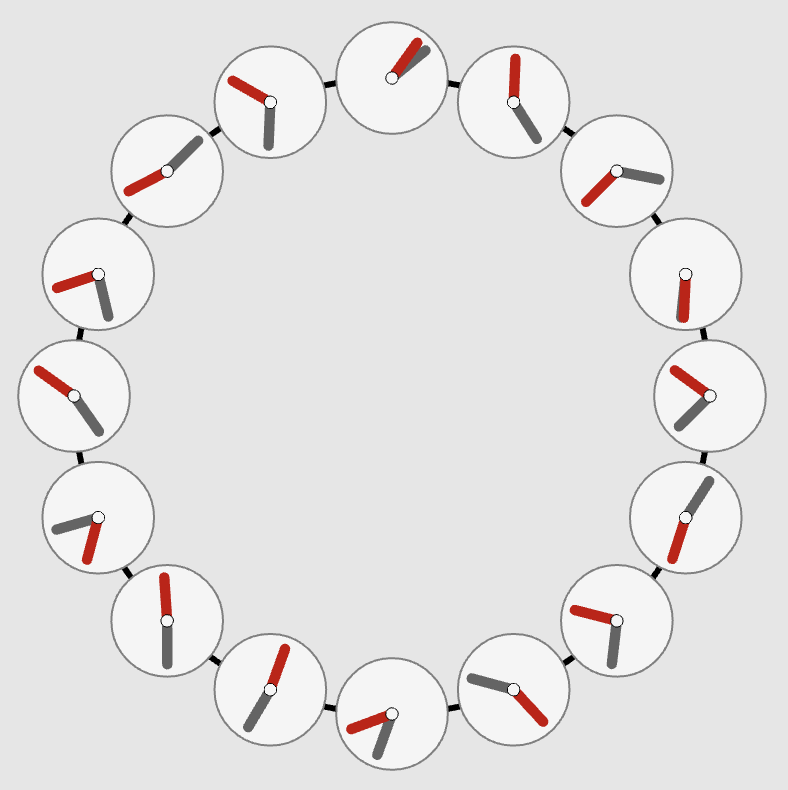 Dynamics of two-phase coupled oscillators
May 20, 2019
This explorable illustrates the wealth of dynamical states exhibited in a network of Janus Oscillators. Janus oscillators are a generalization of ordinary phase coupled oscillators (see Complexity Explorable "Ride my Kuramotocycle!"). Like the Roman god Janus, a Janus oscillator has two "faces", each corresponding to a distinct internal phase variable. This slight generalization produces a surprisingly large array of complex phenomena in a simple ring arrangement. Press play and keep on reading.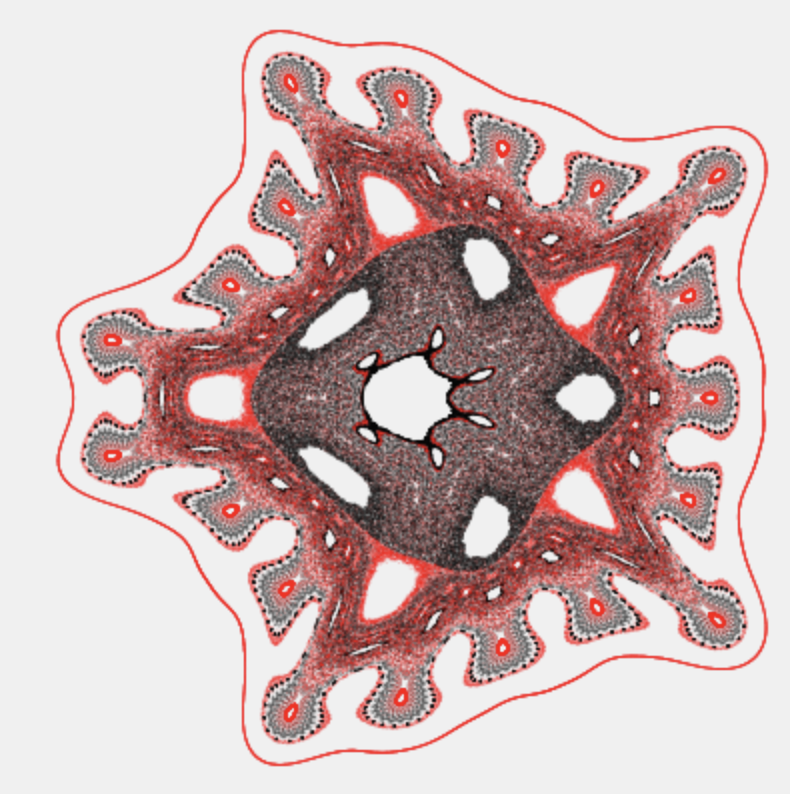 Strange attractors
September 12, 2018
This explorable illustrates the structure and beauty of strange attractors of two-dimensional discrete maps. These maps generate sequences of pairs of number \((x_n,y_n)\) where the index \(n=0,1,2,...\) denotes the step of the iteration process that starts at the point \((x_0,y_0)\). The map is defined by two functions \(f(x,y)\) and \(g(x,y)\) that determine the point \((x_{n+1},y_{n+1})\) given \((x_{n},y_{n})\):